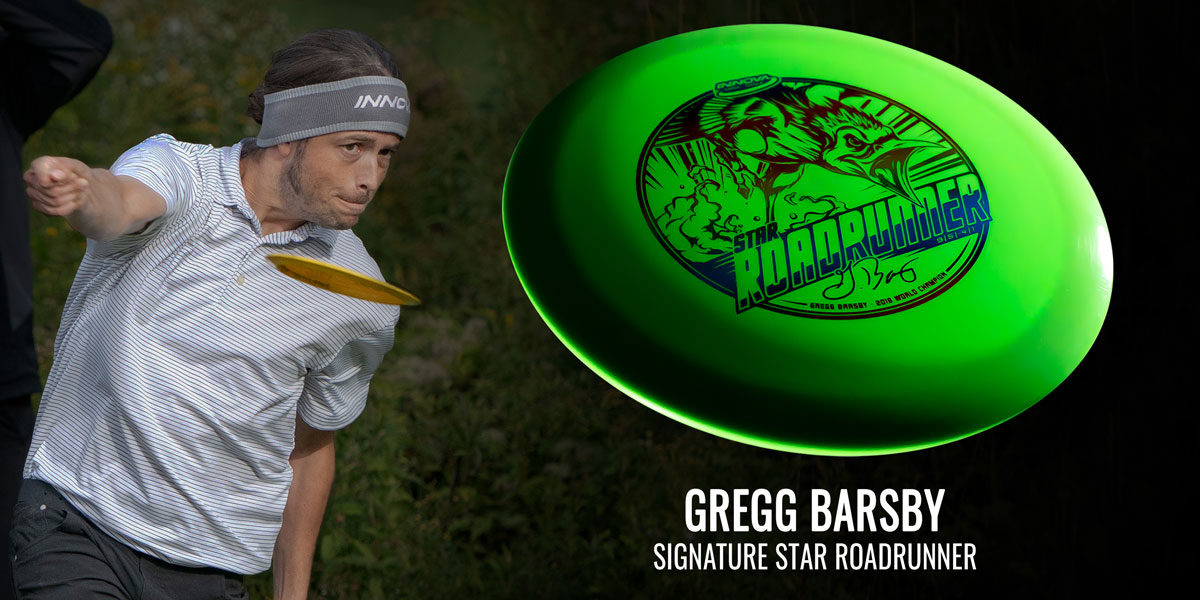 Gregg Barsby Signature Star Roadrunner
As a distance driver, the Roadrunner is known for its superior glide, making it a great finesse driver. Experienced throwers rely on it for long turnover shots and rollers. The Star Roadrunner is the signature disc of 2018 PDGA World Champion, Gregg Barsby.
"I remember the first time I saw the Roadrunner in action…it was 2006, my friend Myles Harding threw a 700' roller at the Vista del Camino course and just blew my mind. I had never seen a disc go that far at the time. From that moment on, I've always had respect for the disc and its capability. It's great for new and experienced players; has a ton of glide, an easy-to-hold profile, and a relatively neutral flight pattern off the shelf. The star Roadrunner should be a comfortable fit for anyone's bag!" says 2018 PDGA World Champion, Gregg Barsby.
Gregg adds, "It's great for hyzer flip shots through the woods, that long glide at the end off the flight will hold a line, and for rollers there isn't one disc I would recommend over the Roadrunner. It's the best."
Note: This is the stock Star Roadrunner as of February 11, 2019.
Flight Numbers: 9 | 5 | -4 | 1
Weights: 150-175g
MSRP: $17.99
HIGH RES IMAGES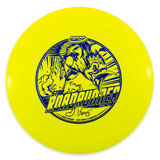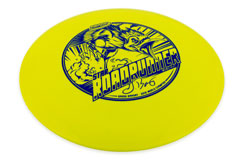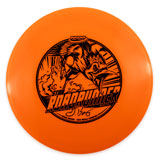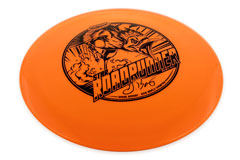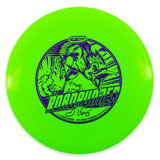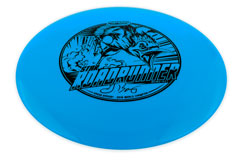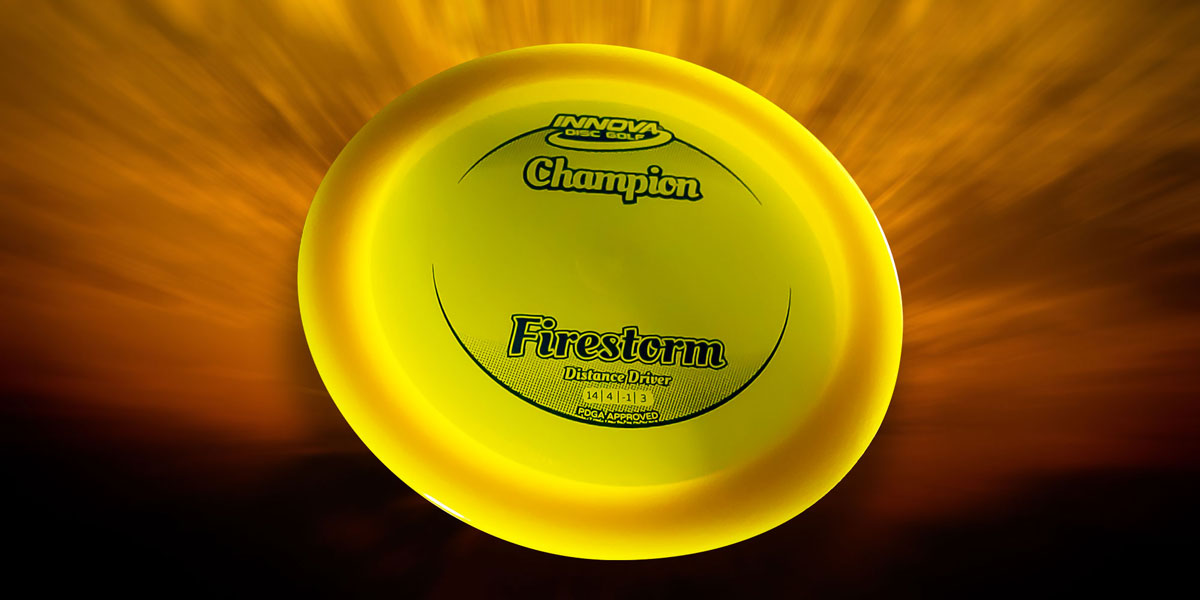 Champion Firestorm
If you're looking for maximum distance, grab the Champion Firestorm, blast it at speed 14 and watch it sail down the fairway. This ultra high speed driver is fast and semi-stable. Some would describe as a "faster, beat-in Destroyer." The Champion Firestorm is available in the 'First Release' stamp (limit 25 per customer) and the stock Champion stamp.
Flight Numbers: 14 | 4 | -1 | 3
Weights: 165-175g
MSRP: $16.99
Limit: 25 discs for First-Run stamp, no limit for stock stamp

STOCK HIGH RES IMAGES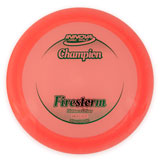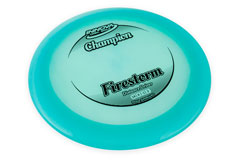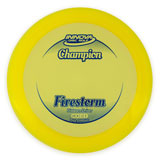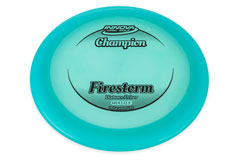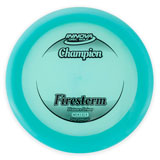 FIRST RUN IMAGES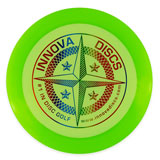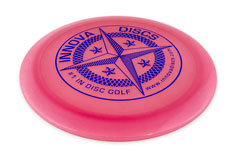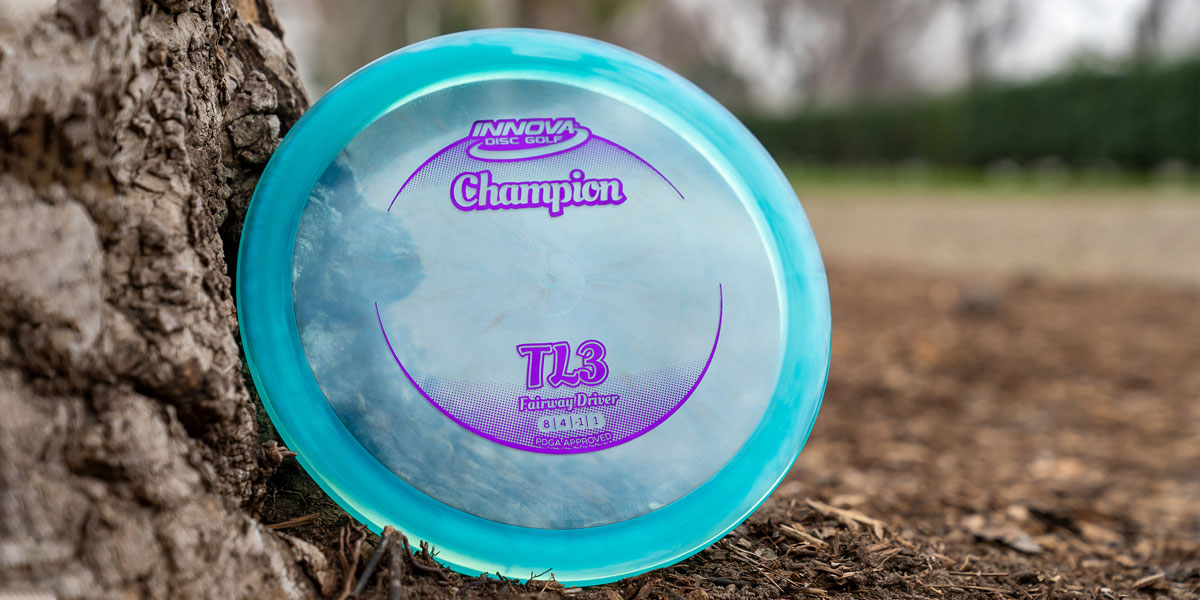 Champion TL3
The Champion TL3 has sneaky-long distance for a fairway driver. How? It flies straight and glides on that line with a smooth, controlled finish. Now available in our premium Champion plastic, the TL3 is primed to thread narrow fairways with precision, round after round.
Flight Numbers: 8 | 4 | -1 | 1
Weights: 160-175g
MSRP: $16.99
HIGH RES IMAGES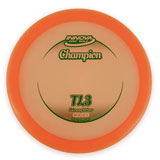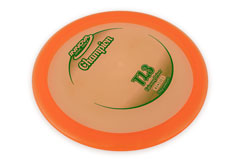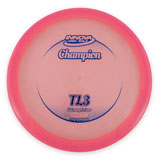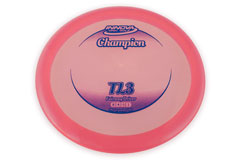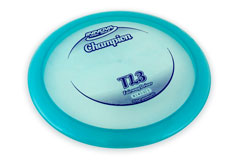 Adjustable Mesh Cap (Reload)

We're fully stocked on our popular mesh-back adjustable caps. Featuring the Innova Swoosh logo on the left front placquet, we have a wide variety of styles to suit just about every player.

MSRP: $16.99

Unity Hoodie Tee (Reload)

The perfect layer for cool days. When a chill hits the air and a t-shirt isn't enough, reach for the Unity Hoodie Tee. Its long sleeves and hoodie add just the right amount if coverage to stay warm. Made from lightweight wicking performance fabric, it's the perfect layer for subtle temperature changes and easily fits in a backpack bag.

Features:
100% Performance Moisture Management/Antimicrobial Fabric
Sport panel shoulder for maximum movement
Drawcord hood

Sizes: XS-3X
Colors: Black (NEW), Red, Silver, Navy (NEW)
MSRP: XS-XL $32.99, 2X-3X $36.99

HIGH RES IMAGES

Proto Square Umbrella - Now in Orange

A large "square" umbrella designed to make golf in the rain less of a chore. It has wind baffles to prevent premature death in big gusts. The squared shape means it won't roll around and stays put when you place it on the ground. Innova-exclusive Proto-pattern color schemes.

• Fiberglass shaft flexes but bounces back
• Flush "open" button fits in umbrella holders

Colors: Red, Orange (NEW), Yellow, Blue
MSRP: $39.99

HIGH RES IMAGES

Tour Towel (Reload)

Colorful, big, absorbent. The Tour Towel is made from 100% waffle weave polyester with a high resolution color print on both sides. There are three designs (Peaks, Forest, and Beach), and each has the Innova Logo with chains on the reverse side. The fabric loop in the center of the towel makes for easy attachment.

Size: 25 inches X 17 inches
Styles: Peaks (NEW), Forest, Beach
MSRP: $12.99

HIGH RES IMAGES

Discover Backpack Bag

An unbelievable deal at $19.99 msrp, the Discover Backpack is ideal for players getting excited about the sport. Holds plenty of discs, with a putter/gear pocket and water bottle holder. Available in 4 colors. Internal frame.
MSRP: $19.99

DISCatcher Sport24

The Sport24 offers players a better value for the same great price as before. With 18 outer and now 6 INNER chains, the DISCatcher Sport24 is engineered to catch better than ever. 35 pounds. Assembles easily with included screwdriver.
MSRP: $199