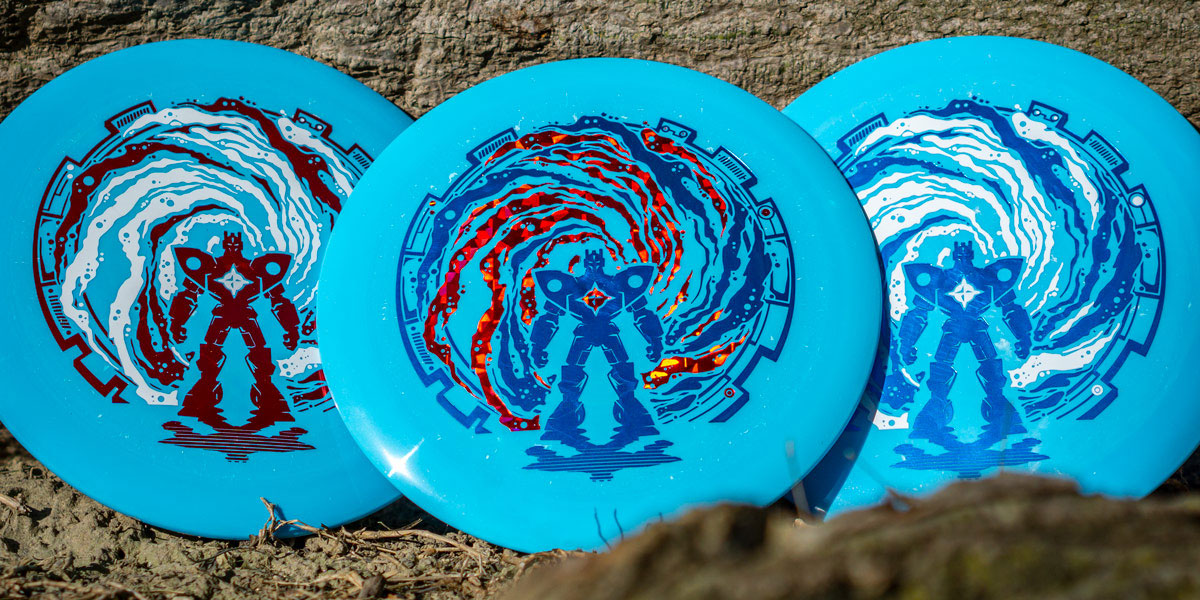 Stargate XXL Star Destroyer
Celebrate your independence with this star of the skies. We've emblazoned a two-color "Stargate" XXL hotstamp on bright blue Star Destroyers. Dealers orders are limited to 25 discs.
Flight Numbers: 12 | 5 | -1 | 3
Weights: 173-175g
MSRP: $20.99
Download Images

HIGH RES IMAGES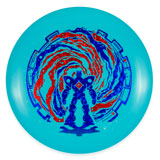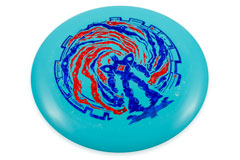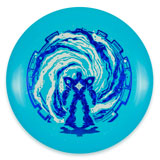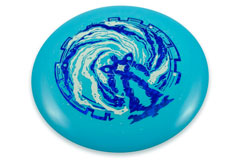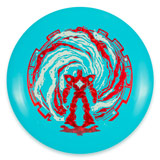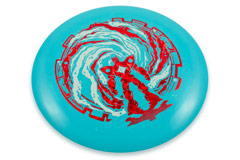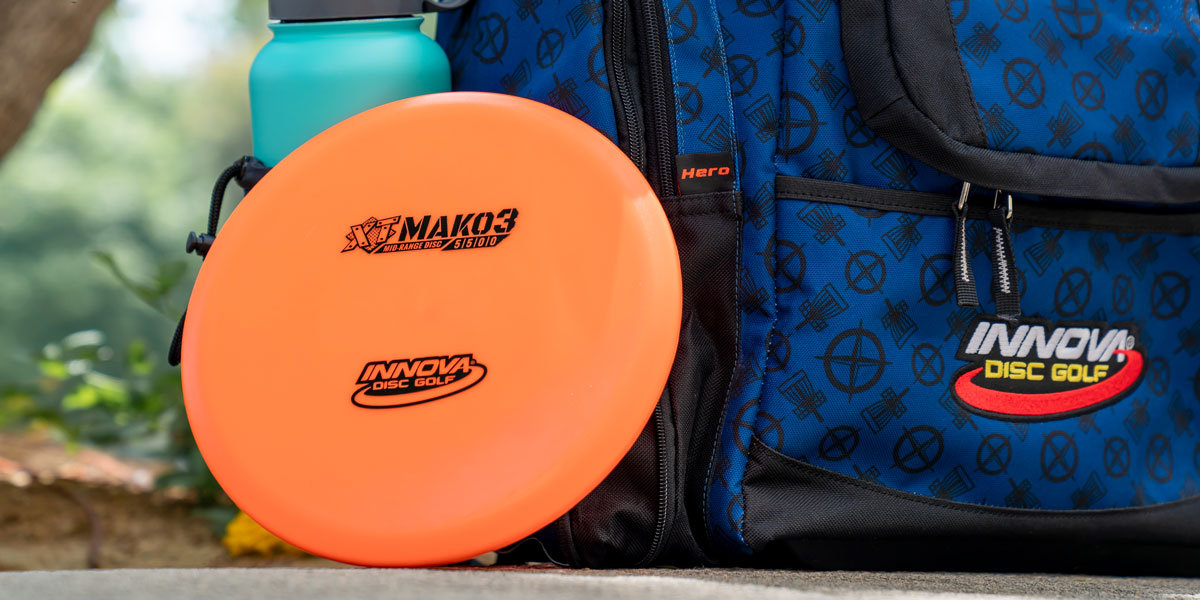 XT Mako3
The Mako3 mid-range is now available in XT—our firm and durable plastic blend. It's the perfect disc for straight flights with very limited fade. Players like the Mako3's glide for easy distance, and XT takes easy-to-grip to another level.
Flight Numbers: 5 | 5 | 0 | 0
Weights: 165-180g
MSRP: $13.99
Download Images
HIGH RES IMAGES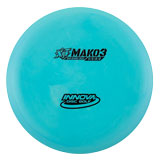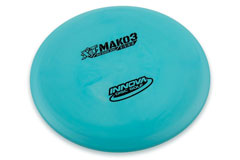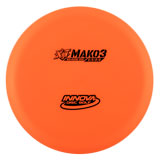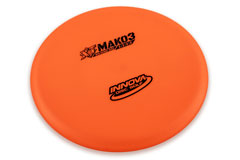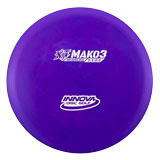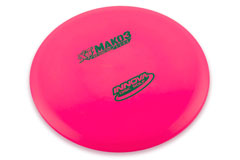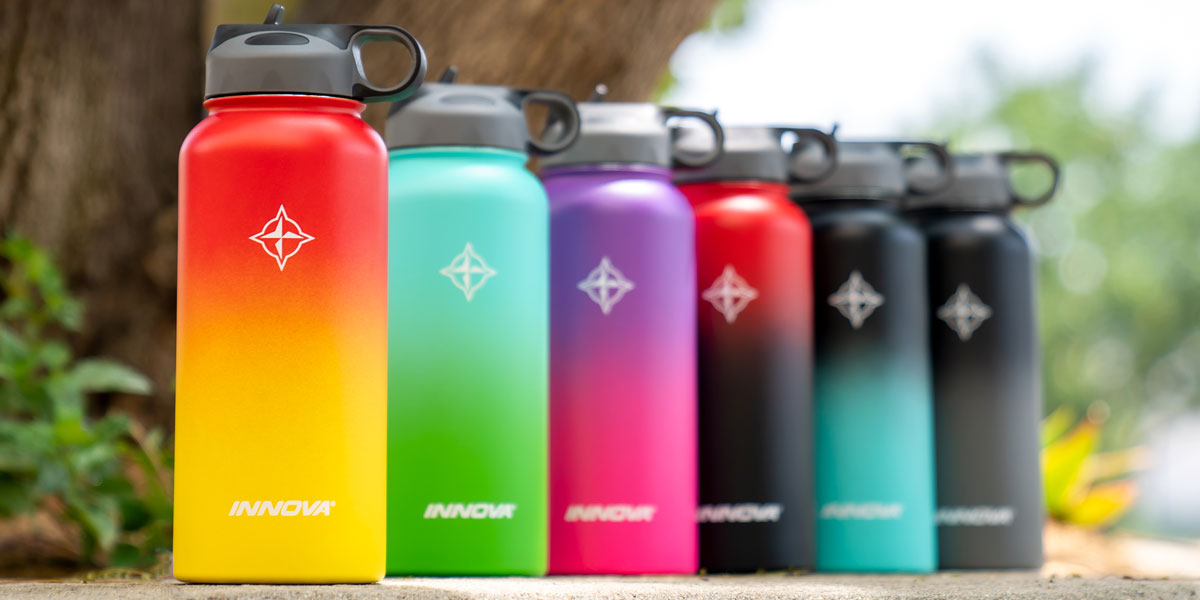 Two-Tone Fade INNsulated Canteen
Chill in the summer heat. Our 32 oz. vacuum INNsulated Canteen keeps contents cold for long summer rounds (or hot during chilly winter treks).
INNsulated Canteen Features:
32oz vacuum insulated bottle with threaded lid
Double wall stainless steel construction
Powder-coated matte finish color options
Screen printed Innova logo
Color Schemes: Black/Teal, Red/Black, Purple/Pink, Red/Yellow, Teal/Green, Black/Gray
Capacity: 32 fluid ounces
MSRP: $24.99
Download Images
HIGH RES IMAGES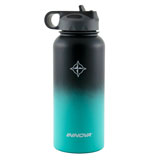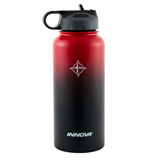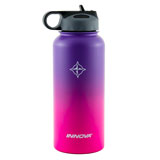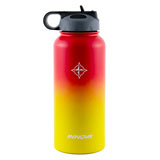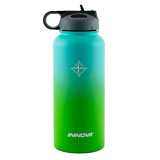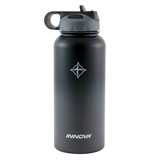 Mini Character Can Huggers

Keeps hands dry and drinks cold. A selection of our Mini Series characters land on these insulated can huggers. Designs include: TeeBird (Blue), Roc3 (Red), Firebird (Orange), Wraith (Black), Leopard3 (Green), Destroyer (Gray). All designs carry the "Prime Star" Innova logo on the other side of the hugger.

Colors: Black (Wraith), Red (Roc3), Green (Leopard3), Orange (Firebird), Blue (TeeBird), Gray (Destroyer)
Fits: 12 and 16 ounce cans
MSRP: $3.99 each
Download Images


HIGH RES IMAGES

Roc3 Patch

The Roc3 patch joins our Thunderbird and Destroyer patches, giving players an option to show allegiance on their favorite bag, jacket, cap, or pants. If you can Iron it, The Roc3 can land on it!

Size: approximately 3" by 3"
MSRP: $4.99 each
Download Images

HIGH RES IMAGES

Super Hero &
Super Star

The durability to survive hundreds of throws to your canine buddy, the amazing flight for fast, fun, friendly games of catch. Available in Champion (Super Hero) and Star (Super Star) varieties.
Diameter: 23.5 cm
MSRP: $14.99

HIGH RES IMAGES

Super Sonic

The Super Sonic is a slightly smaller, faster disc than the SuperHero, making it easy for kids to throw. It is an ideal disc for a game of catch. Available in both Champion and Star.
Diameter: 21.5 cm
MSRP: $13.99


HIGH RES IMAGES