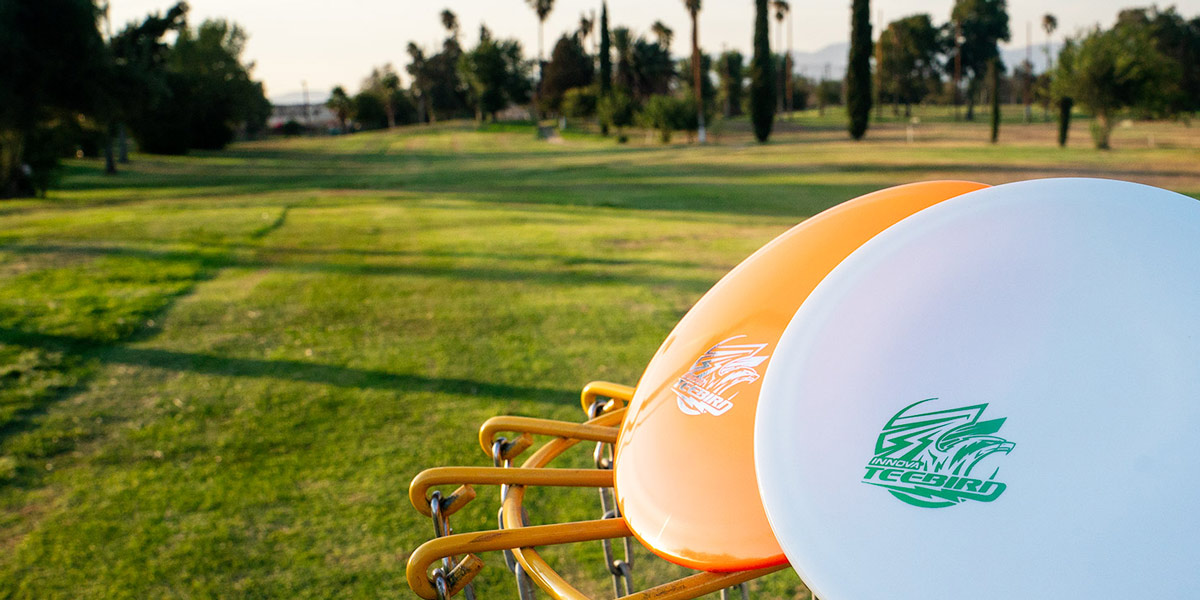 Mini Stamp Star TeeBird
Our seventh model in the Mini Stamp series, the Star TeeBird, has long been a popular fairway driver. "One of my favorite discs in the bag and I'd say the main reason is because it's consistent," says Philo Brathwaite. "That's the whole point of the fairway driver is that you're throwing something under control." And the art? It's an iconic look for an iconic disc.
Flight Numbers: 7 | 5 | 0 | 2
Weights: 165-175g
MSRP: $17.99
HIGH RES IMAGES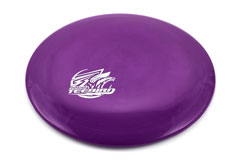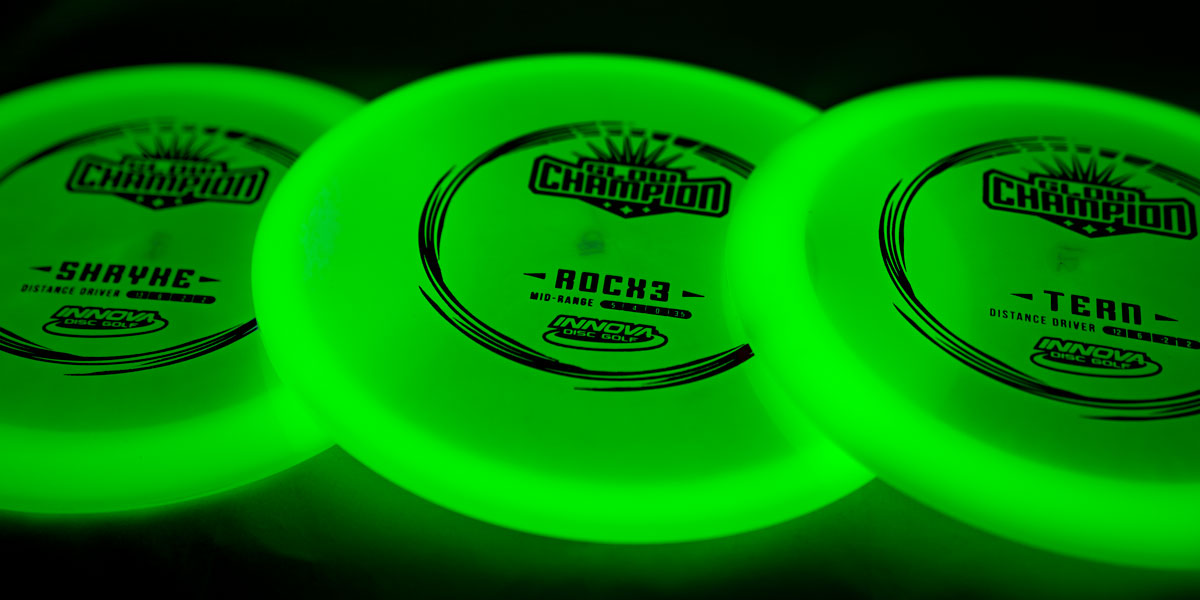 Glow Series Grows: RocX3, Tern, Shryke
Players love the feel and stability of Glow Champion discs and we're expanding on the lineup to include three popular models. The RocX3 brings extra stability to the mid-range lineup. Shape longer throws with the Tern. And get maximum distance and glide with the Shryke. With the perfect blend of durability, consistency and feel, players will throw them day and night.
Glow Champion RocX3
Flight Numbers: 5 | 4 | 0 | 3.5
Weights: 178-180g
MSRP: $18.99

Glow Champion Tern
Flight Numbers: 12 | 6 | -2 | 2
Weights: 165-175g
MSRP: $18.99

Glow Champion Shryke
Flight Numbers: 13 | 6 | -1 | 2
Weights: 165-175g
MSRP: $18.99

HIGH RES IMAGES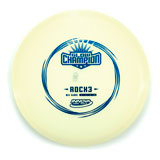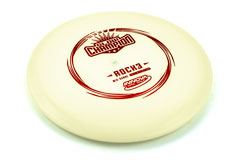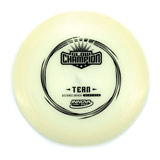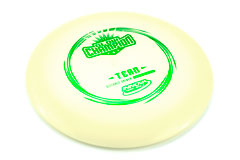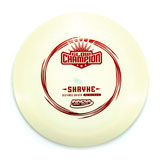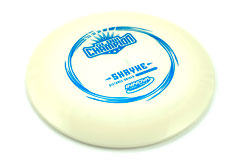 Striped Bar Logo Tee

This design has roots from the early days of Innova. Destined to become a new classic, the Striped Bar Logo tee comes in a variety of color combinations fit for every player.

Colors: White, Royal, Red, Gray, Black, Dark Green
Sizes: S - 3X
MSRP: $14.99 for S-XL, $18.99 for 2X & 3X

HIGH RES IMAGES

Desktop Discatcher®

The world's most popular target has gone from the course to the desktop. Great for event trophies—or for disc golf fanatics—the Desktop Discatcher let's everyone know disc golf is 'in the house'.

Colors: Yellow, Silver, Pink
Height: 11.5"
MSRP: $34.99

HIGH RES IMAGES

Tour Towel

Colorful, big, absorbent. The Tour Towels are made from 100% waffle weave polyester with a high resolution color print on both sides. There are three designs, Island, Forest, and Mountain and each has the Innova Logo with chains on the reverse side. The fabric loop in the center of the towel makes for easy attachment.
Design: Island, Forest, Mountain
Size: 24.8" X 16.5"
MSRP: $12.99


HIGH RES IMAGES

Women's Venture Tees

Venture tees have been a big hit, and now they're available in women's sizes. XS through XL in TeeBird (Sweet Blue), Horizon (Carbon), and Origin (Fire) tees.
MSRP: $19.99

HIGH RES IMAGES

Glow Champion Leopard3

Don't forget about the Glow Champion Leopard3. It is the perfect control driver for glow rounds, or day rounds, actually, it's the perfect control driver!
MSRP: $18.99


HIGH RES IMAGES

Star Caiman

The Caiman muscles its way into Innova's mid-range lineup with a strong fade and minimal glide. The Caiman thrives in a headwind. Use it for pinpoint upshots too.
MSRP: $17.99


HIGH RES IMAGES