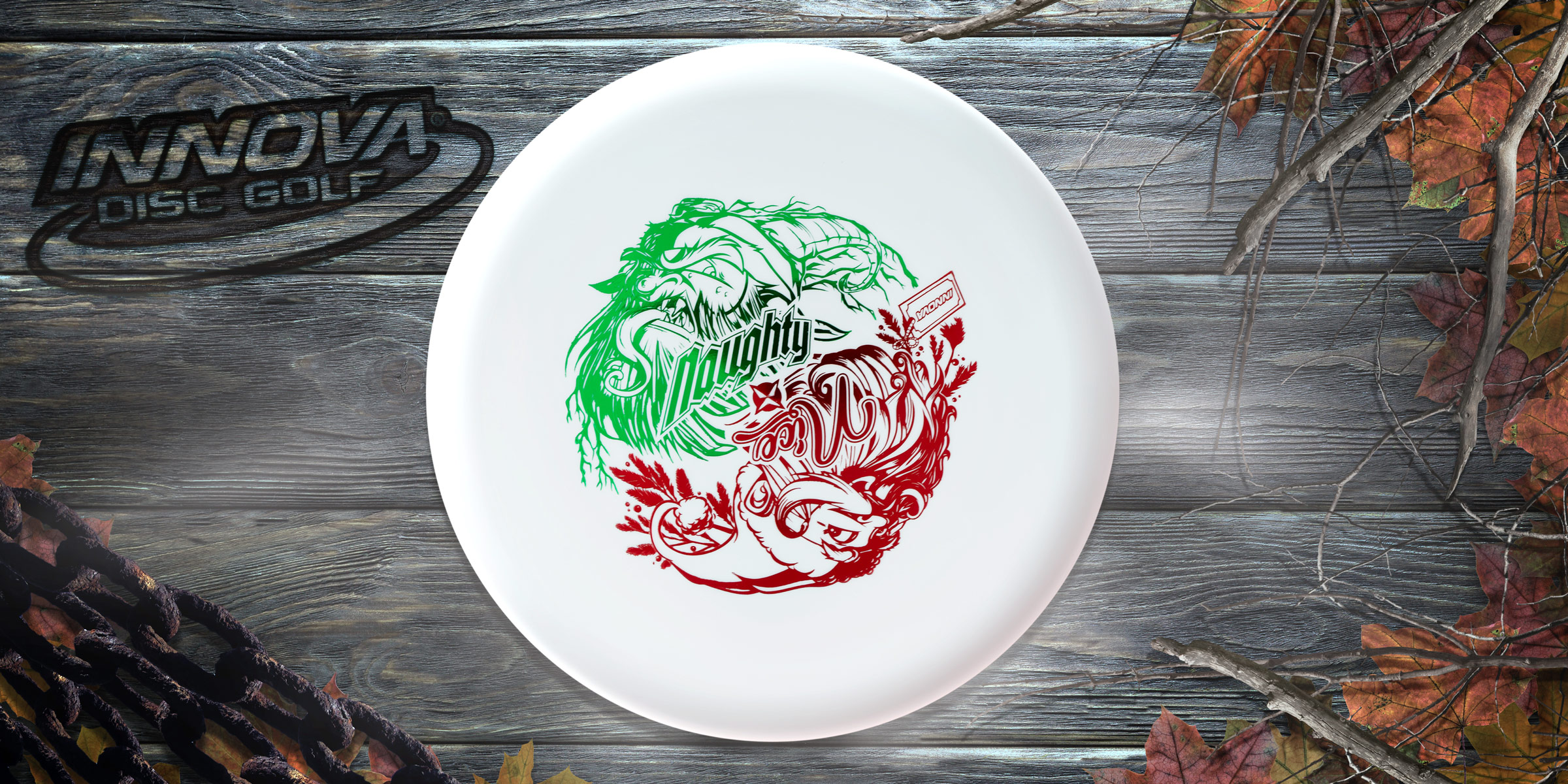 Christmas Star TeeBird3
Have you been Naughty or Nice this year? Can't decide? Let the new Christmas Star Teebird3 decide for you. Play it Naughty or spin it and play it Nice, for stable and accurate fairway shots. This 2-color design features Santa and Krampus. The Star TeeBird3 is a great addition to the bag and will be a great stocking stuffer for a disc golfer; Naughty or Nice.
Flight Numbers: 8 | 4 | 0 | 2
Weights: 165-175g
MSRP: $18.99
HIGH RES IMAGES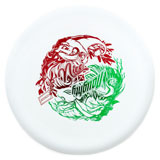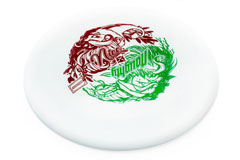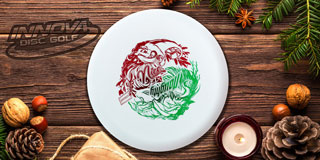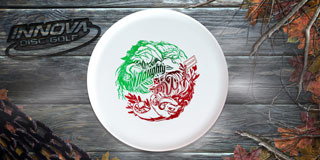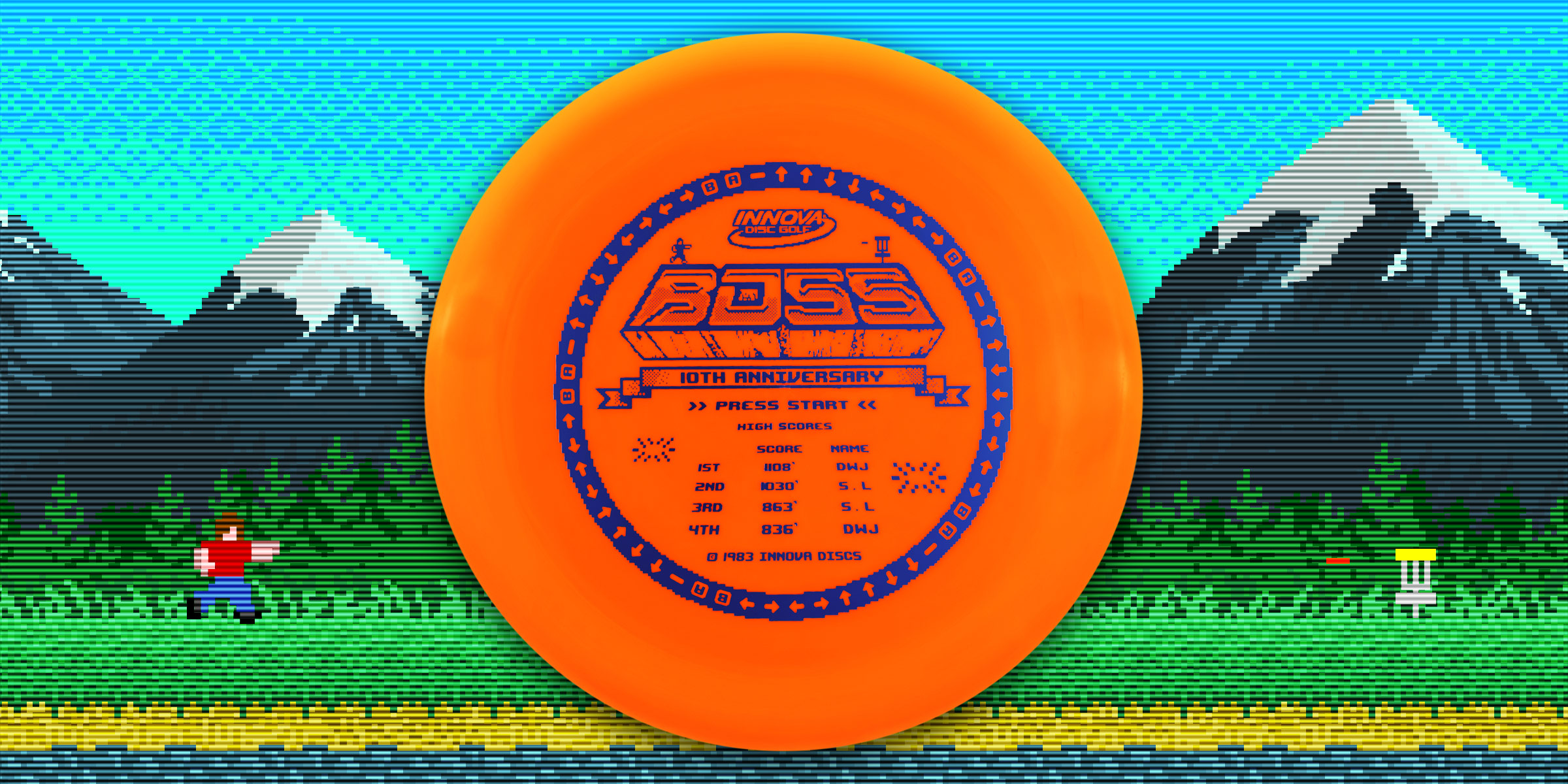 10th Anniversary Star Boss
The Boss has ruled the skies since David Wiggins Jr. first broke the long held distance record in April of 2012. Since then, David Wiggins Jr. and Simon Lizotte have bested the record a few times, adding nearly 300 feet since the last disc to break the record - Innova's Valkyrie. This limited release hearkens back to the days of topping the leaderboard on your favorite arcade game. These Anniversary Star Bosses won't be around for long... unlike this World Record.
Flight Numbers: 13 | 5 | -1 | 3
Weights: 165-175g
MSRP: $17.99
HIGH RES IMAGES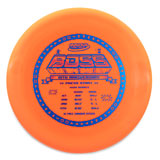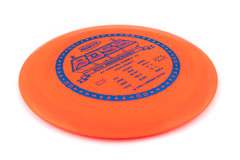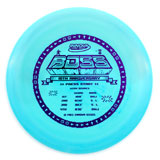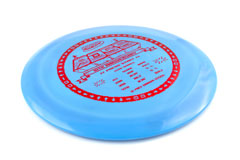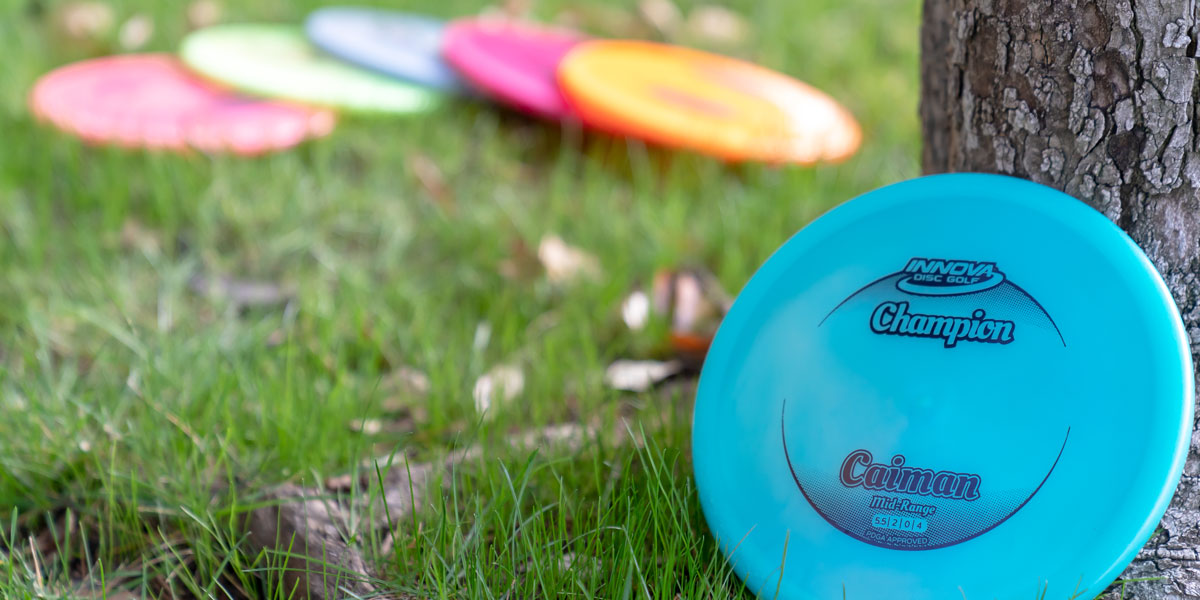 Champion Caiman
The Caiman has been gathering quite a following as a stable Mid-Range. With fierce control in windy conditions plus pinpoint sidearm and approach accuracy, the Caiman has a solid niche. Now available in Champion plastic for years and years of consistency.
Flight Numbers: 5.5 | 2 | 0 | 4
Weights: 165-175g
MSRP: $16.99
HIGH RES IMAGES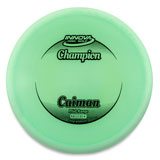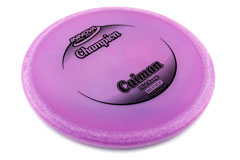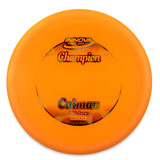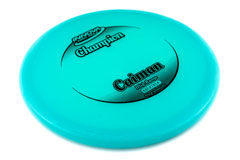 Kneesaver Mini

Sometimes your disc lands in some nasty stuff. When you've got to get down on a knee to make a shot, the Kneesaver Mini will protect your patella from the horrors of nature: thorns, rocks, wetness. 😮 Keep one in your bag along with a regular mini or use the Kneesaver as a mini. It's PDGA legal to do both. It also makes a great coaster!

Diameter: 3.25" (8.25 cm)
PDGA Legal as a mini marker
MSRP: $1.99

HIGH RES IMAGES

2019 Innova Calendar

Just released, the 2019 Innova Calendar is conveniently loaded with PDGA and Disc Golf Pro Tour events along with the usual holidays. With 14 months of calendaring, start using this calendar as soon as the 1st of December!

Months: December 2018 thru January 2020
Size: 8.5 by 11" / 17" by 11" when hung
MSRP: $7.99

HIGH RES IMAGES

Venture Horizon Hoodie

New this fall, we're introducing the Horizon Pullover Hoodie to our Venture Series apparel line. It's a hoodie so comfortable you won't take it off. Feel even better knowing it's made from 100% recycled materials. It's available in two colors with the Horizon design printed on front.

Colors: Dark Gray, Light Gray
Sizes: S-2X
MSRP: $37.99 for S-XL, $41.99 for 2X

HIGH RES IMAGES

Striped Logo Long Sleeve Shirt

Keep your game on track and your style on point with our Striped Logo Long Sleeve. This ring spun cotton long sleeve features the Striped Logo on front and disc flight path on the right sleeve inspiring you to "Throw Your Best."

Colors: White/blue, Grey, Red, Black, White/red (west coast only)
Sizes: S-3X
MSRP: $23.99 for S-XL, $27.99 for 2X-3X

HIGH RES IMAGES

Champion Krait

The Krait has the unique ability to achieve a mellow low speed fade, while simultaneously resisting high speed turn.
MSRP: $16.99

Champion Thunderbird

The Thunderbird is a Speed 9 driver with controllable, accurate flights. It has the stability of a TeeBird with the speed of a Valkyrie.
MSRP: $16.99
I-Dye MSRP: $19.99


Champion Roc3

The Roc3 is a fast, straight Roc that excels at controlled approaches and Mid-Range drives.
MSRP: $16.99

XT Nova

The Nova is an overmold putt & approach disc that features a firm flight plate and grippy rim.
MSRP: $16.99