The 2019 Summer has brought the heat with rising temperatures and hot new products! It might be hard to keep up with so much going on, so we've put together a list of the hottest Summer items!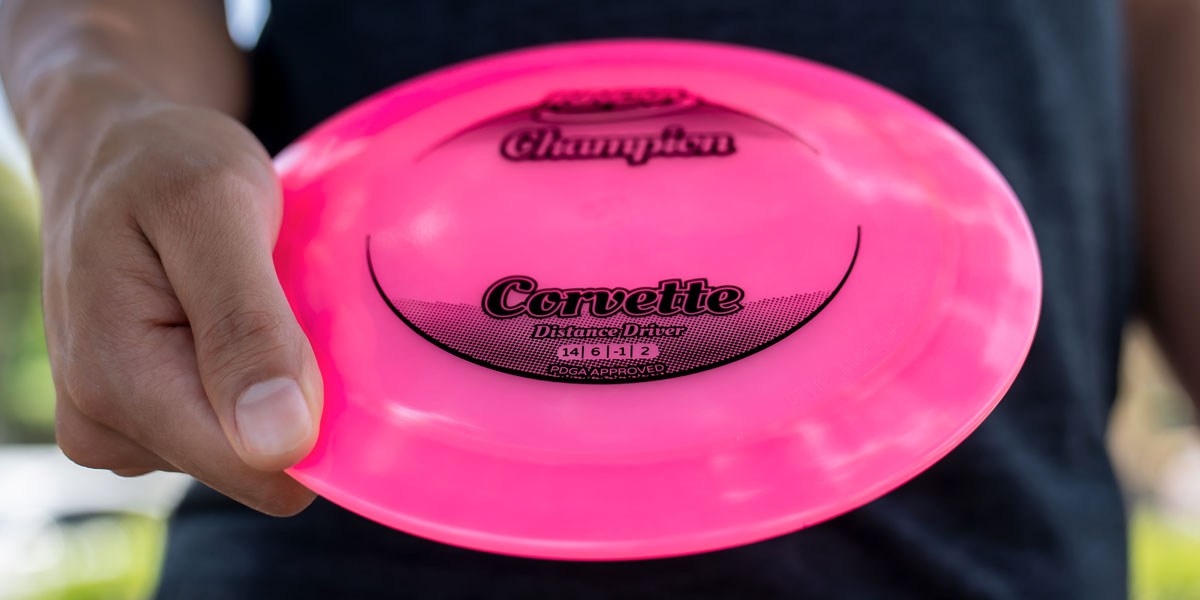 Unlock Your Distance Potential: The Corvette
Available in Star, Champion, and Gstar
The Corvette has been firing onto fairways across the country this summer as the hot new driver! With explosive distance and glide, the Corvette gives the key to long range drives to less powerful throwers. Available in Star, GStar, and Champion to suit all your needs. With slightly more turn than the Star or Champion version, the GStar Corvette is ideal for calm and tailwind conditions.
Plastics: Star, Champion, GStar
Flight Numbers: Star, Champion: 14 | 6 | -1 | 2 GStar: 14 | 6 | -2 | 2
Weights: 165-175g
MSRP: Star $17.99, Champion $16.99, GStar $15.99
Star Images | Champion Images | GStar Images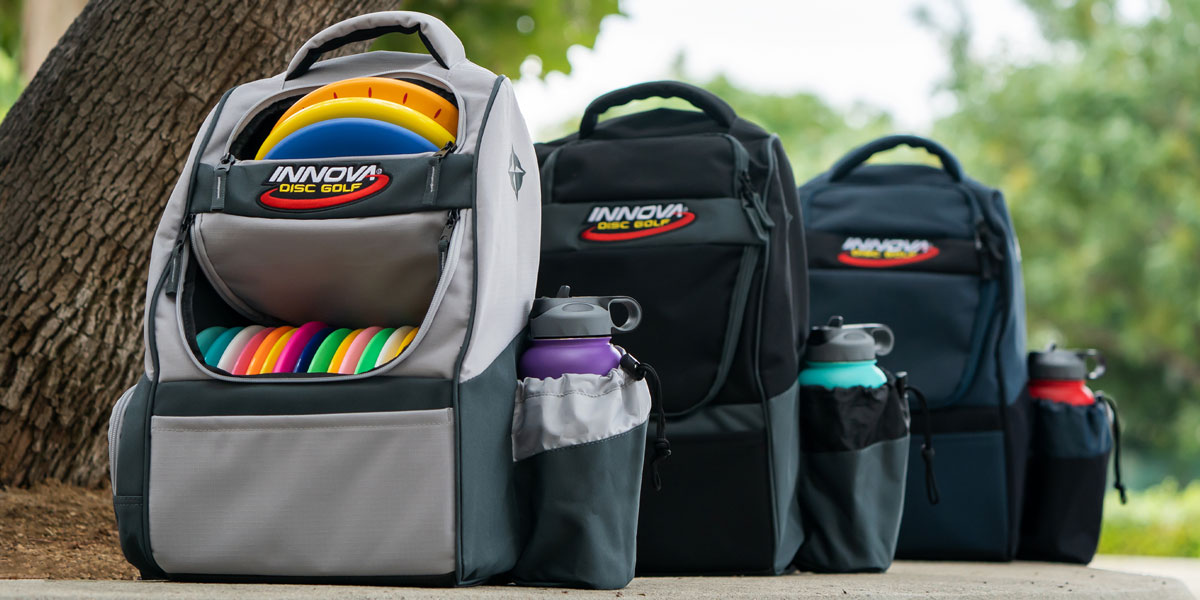 Endless Adventures, One Backpack: The Adventure Pack
This Might Be the Best All Around Backpack We Make
Summer is the time for adventures! With the new Adventure Pack, you don't have to think twice about what bag you want to take with you! From the course, to the beach, to the mountains, the Adventure Pack is ideal for all your excursion needs. It's lightweight and feature-packed—one of our best carry-all backpacks. It has four zippered pockets for a variety of discs and gear. The 600D exterior is stylish and resilient, while the padded shoulder straps and top handle provide comfort for a full day of hiking.
Features:
Holds 25 discs
Four zippered pockets
Padded shoulder straps
Padded top handle
Specs:
Exterior: 600D nylon
Weighs: 2.0lbs
Decoration: Embroidered Innova logo. Screenprinted Prime Star
Colors: Black/Gray, Navy/Black, Silver/Gray
MSRP: $39.99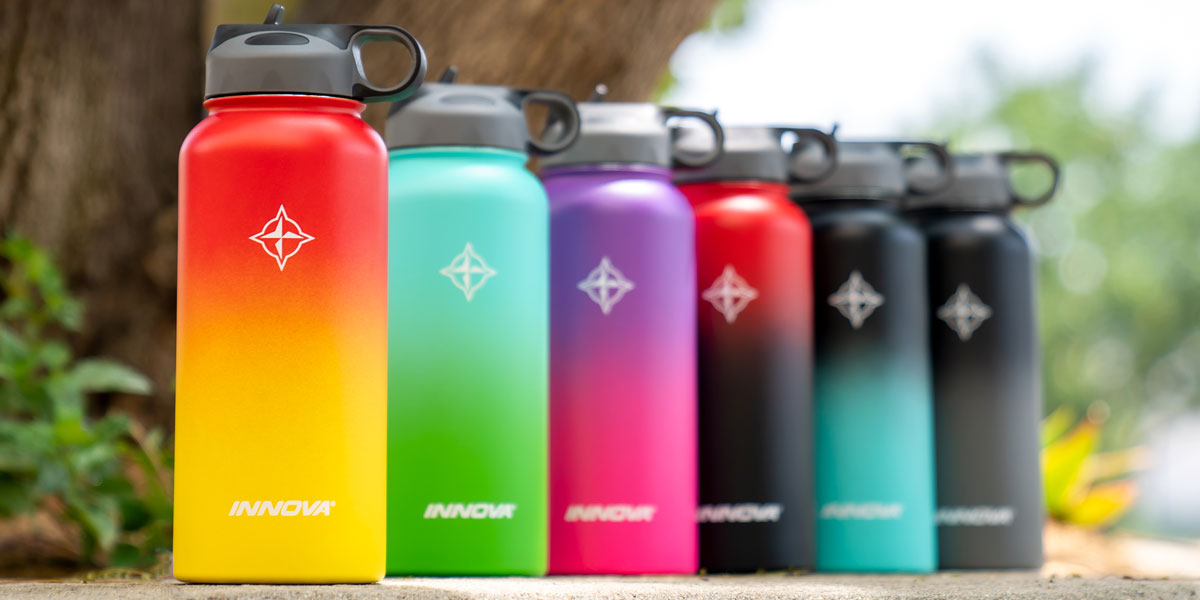 A Shade for Every Personality
Two-Tone Fade INNsulated Canteen
Chill in the summer heat. Our 32 oz. vacuum INNsulated Canteen keeps contents cold for long summer rounds (or hot during chilly winter treks).
INNsulated Canteen Features:
32oz vacuum insulated bottle with threaded lid
Double wall stainless steel construction
Powder-coated matte finish color options
Screen printed Innova logo
Color Schemes: Red/Yellow, Teal/Green, Purple/Pink, Red/Black, Black/Teal, Black/Gray
Capacity: 32 fluid ounces
MSRP: $24.99
Download Images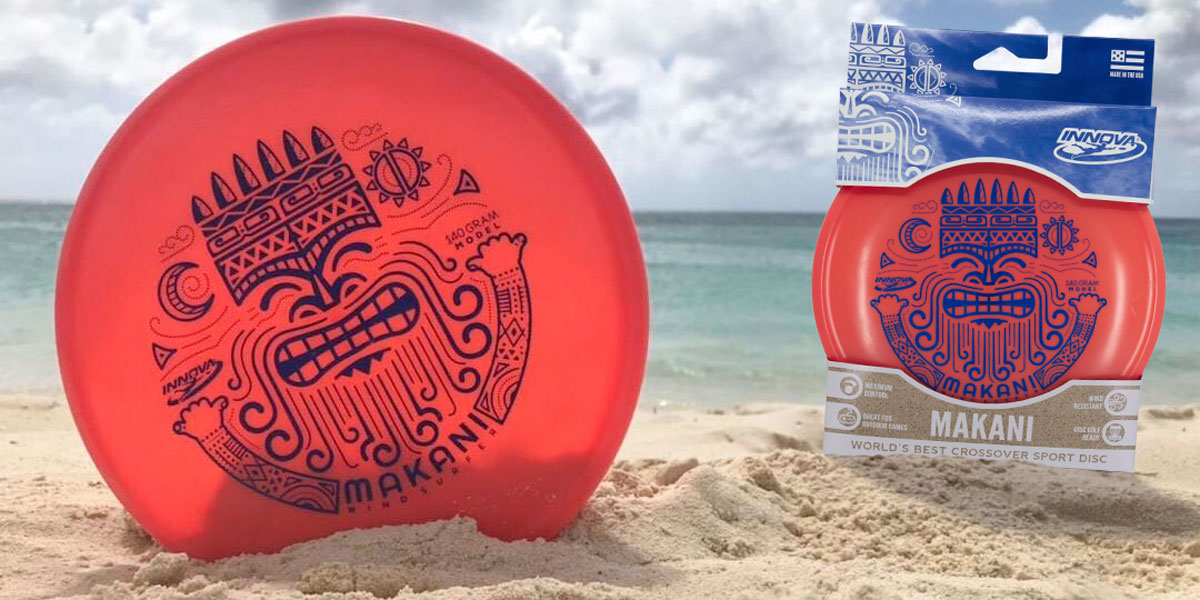 Makani - Now Available Boxed
A Versatile Disc For Adventurous Souls
From the beach to the park, the Makani is the go-to disc! The windsurfer will help you ride the breeze for a fun game of catch. The Makani is also versatile enough to enjoy for a game of ultimate or a round of disc golf.
Now available in boxed packaging to hang easily with existing displays
Weight: 140 grams
Diameter: 24.1 cm
MSRP: $8.99
Download Images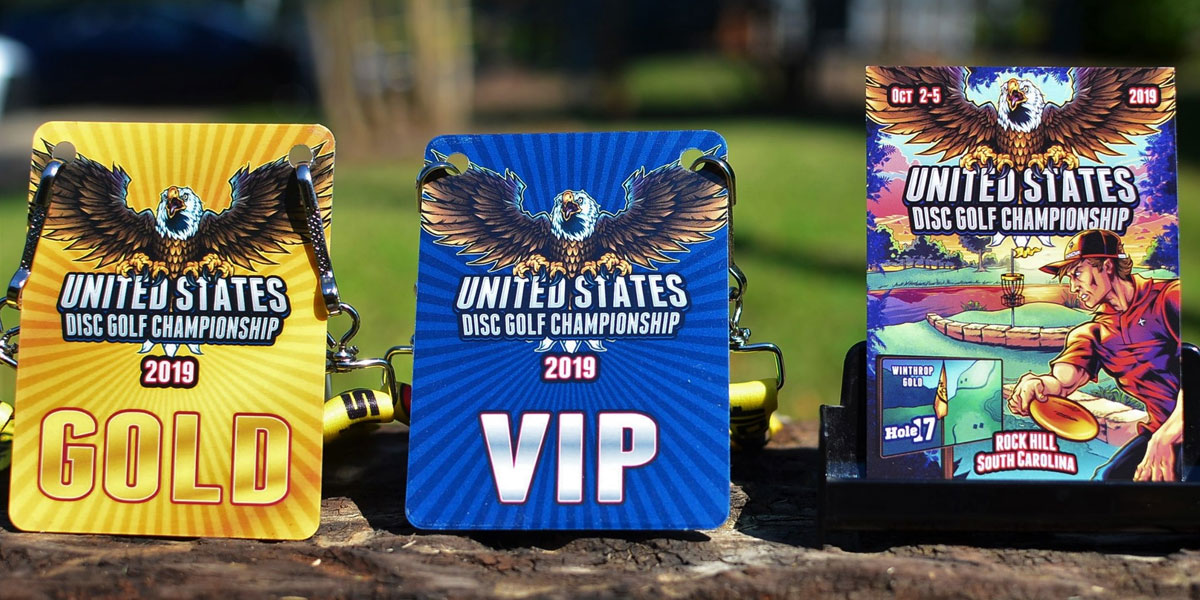 Experience the 21st Annual US Championship
Gold, VIP, and Single Day Passes are Now Available
One division, one champion. The United States Disc Golf Championship is the most prestigious event in Disc Golf. The best players in the world will be battling it out at the famous Winthrop Gold Course in Rock Hill, SC October 2-5, 2019.
Want to join the action live at the event? Gold, VIP, and single day passes are now available! Visit the USDGC website for more information.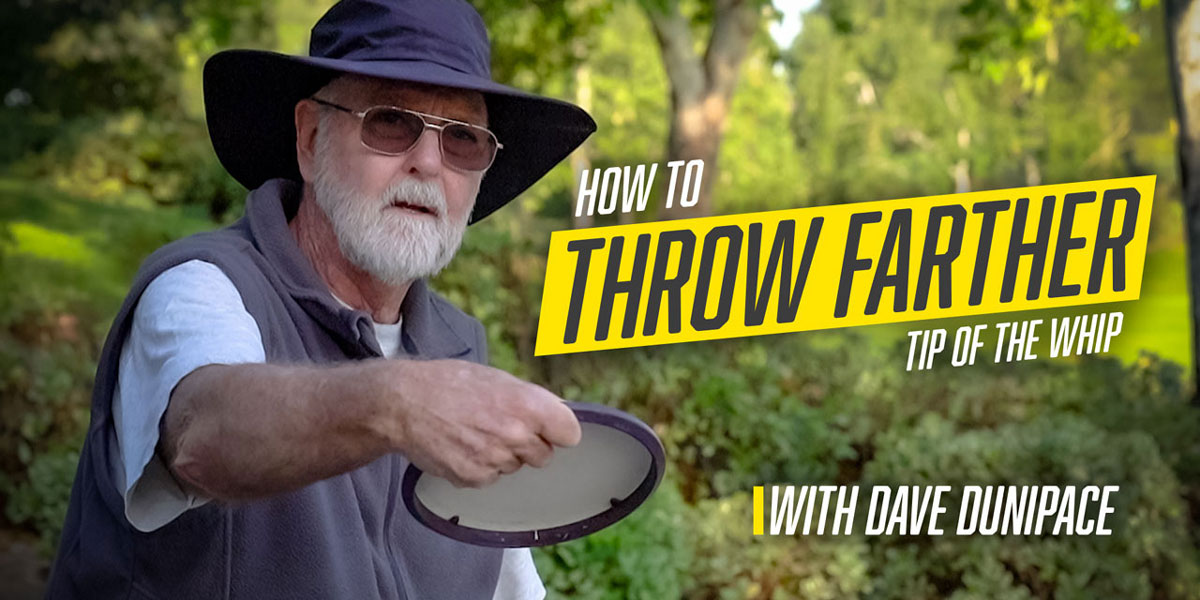 In this tip Dave Dunipace, Innova co-founder, shares a method to unlock your distance potential—the tip of the whip! While there are many factors that make up the optimal distance throw, Dave explains why the tip of the whip is essential in achieving maximum distance in your throws.
Unlock your true distance potential, watch Dave's tip!