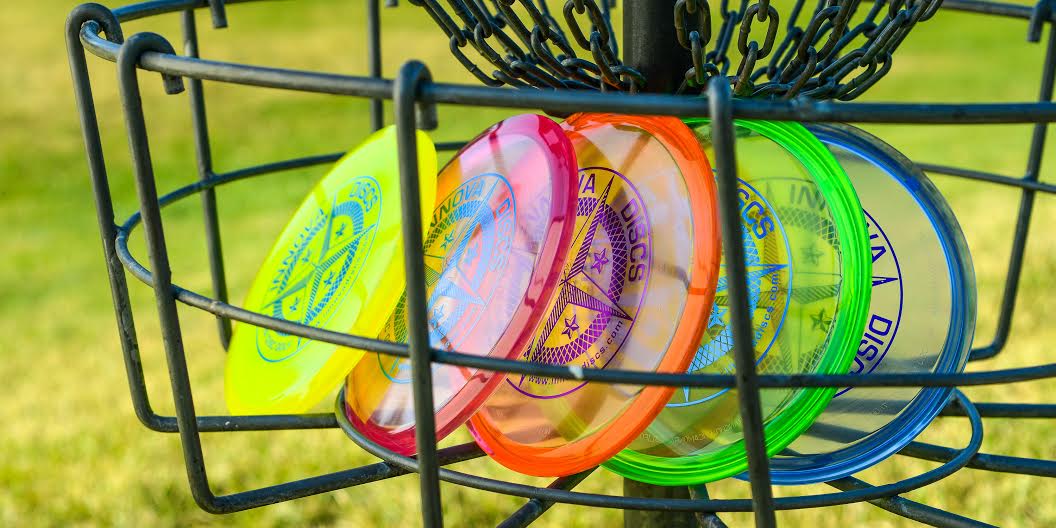 The X Factor Mid-Range: Champion RocX3
Extra control, extra reliable. Thirty years after we first launched the Roc, we introduce our most torque resistant/controllable version yet, the RocX3. We've given our legendary disc a low profile and hefty rim to create extra control, making it the ideal Mid-Range for windy conditions and forehand throws. Power players will love the control. X Factor fueled, the evolution continues. RocX3.
The First Release RocX3 is molded in our popular Champion plastic and stamped with the "Champion Star" first release logo. Dealer orders are limited to 25 discs, call soon to secure your order!
Flight Numbers: 5 | 3 | 0 | 3.5
Weights: 178-180 grams
MSRP: $16.99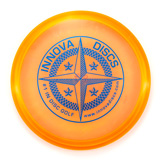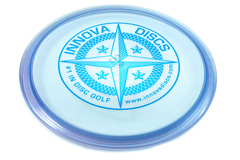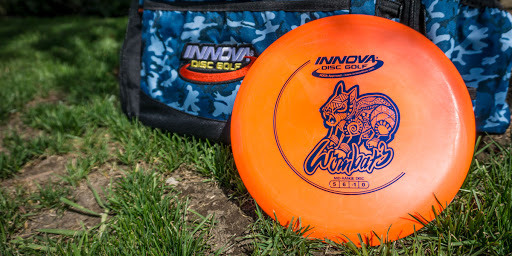 Tunneling Straight Down Fairways: DX Wombat3
Zero fade, now in DX. The DX Wombat3 Mid-Range will burrow its way down straight and narrow fairways. Straight shots finish straight and gentle turnovers hold their lines. The VTech rim and lower profile create the right mix of torque resistance for precise sidearm throws. Now available in DX plastic, the Wombat3 has the all-weather grip and consistent wear expected in our DX lineup.
Flight Numbers: 5 | 6 | -1 | 0
Weights: 150,165-180 grams
MSRP: $9.99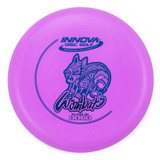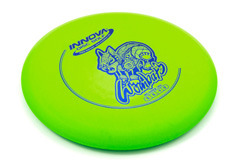 A Smooth Flyer: DX Manta

The DX Manta glides smooth and straight when thrown flat with moderate power. Now available in DX plastic, the Manta is a good disc for beginners and the ideal "beat in" Mid-Range for finesse shots.
Flight Numbers: 5 | 5 | -2 | 1
Weights: 150, 165-180 grams
MSRP: $9.99

Blizzard TeeDevil Special Release

Rip With Control. The Blizzard TeeDevil delivers precise control in long distance drives and the Special Edition art launches off the disc like the TeeDevil launches from the teepad. With less fade than the Destroyer, the TeeDevil is designed for almost any shot off the tee.
Flight Numbers: 12 | 5 | -1 | 2
Weights: 139-159 grams
MSRP: $16.99

Shryke Tee

Our popular high-speed driver has landed on a comfortable 50/50 crew neck tee. The distinctive Star Shryke art is printed on front, Innova logo on back, and is available in three shirt colors.
Colors: Black, Red, Gray
Sizes: S-2XL
MSRP: $14.99

"Trees" Recover Dry Tee

These Dry Performance t-shirts from Recover Brands are made from 100% post-consumer recycled material, even the print is made from recycled ink. These are great feeling and wearing shirts that look good straight out of the laundry pile. The moisture-wicking performance fabric is light weight, soft, and super comfortable. They have an athletic fit, so players may want to consider a size up from their usual size.
Colors: Blue, Grass, Slate
Sizes: S-2XL
MSRP: $29.99

DX Aviar3

Nothing but great reviews on this one.
Weights: 165-175 gm
MSRP: $9.99

Peace Discs

Get a Peace of this. DX Aviar, Star Roc3, I-Dye Champion Thunderbird
MSRP: $9.99 - 19.99

Contender Polo

Look sharp and feel great in a polo available in bold heather colors and made of snag-resistant, wicking fabric.
Mens S-2XL
Womens XS-2XL
MSRP: $34.99

Peace Tee

Peace, it's not just a symbol. It's a goal.
Mens S-2XL
MSRP: $9.99
Paul McBeth - Disc Golf Pro Tour's Top Player

Paul McBeth has started 2017 strong with wins at 2 of 3 Disc Golf Pro Tour events. Jeremy Koling took the other event to give Innova the sweep on the Pro Tour.

Innova Option - Get Your Event Started

Easy for tournament directors, fun for players, check out the Innova Option. Players compete in one round of singles where they have the option to re-throw any one throw on every hole.
http://bit.ly/innova-option