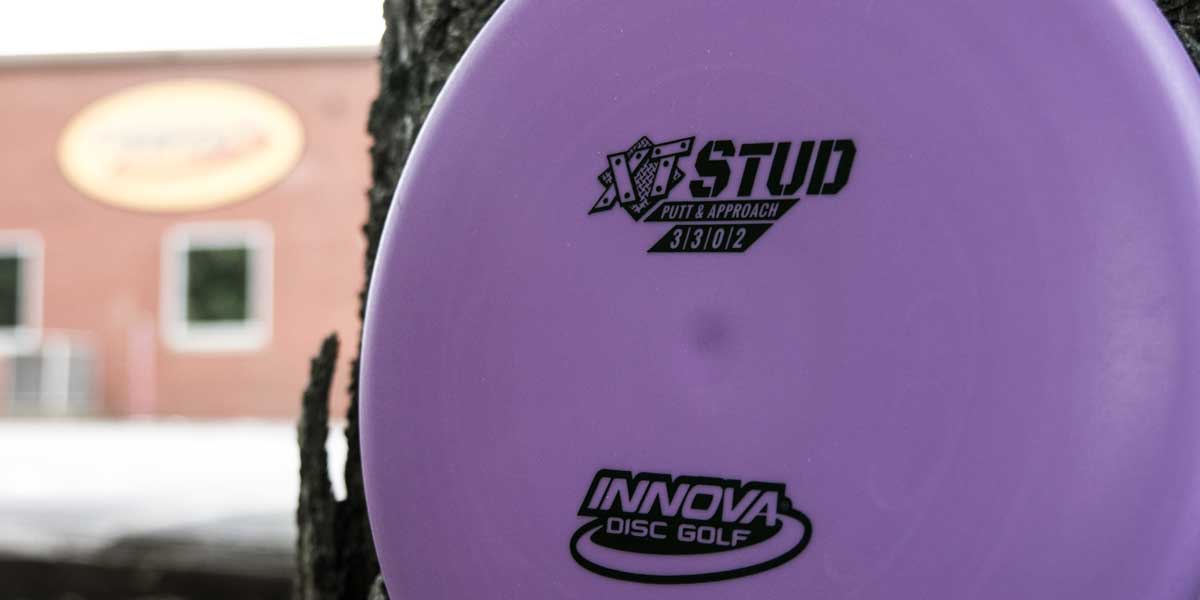 XT Stud - Power/wind/sidearm Putter
Looking for a disc to bridge the gap between the Rhyno and less overstable putters? The Stud is the one. With ample stability, but no Thumtrac, the Stud is excellent for stable approaches, side arms and power putter drives. When the wind is kickin', the Stud ain't chicken.
Flight Numbers: 3 | 3 | 0 | 2
Weights: 159-175 grams
MSRP: $13.99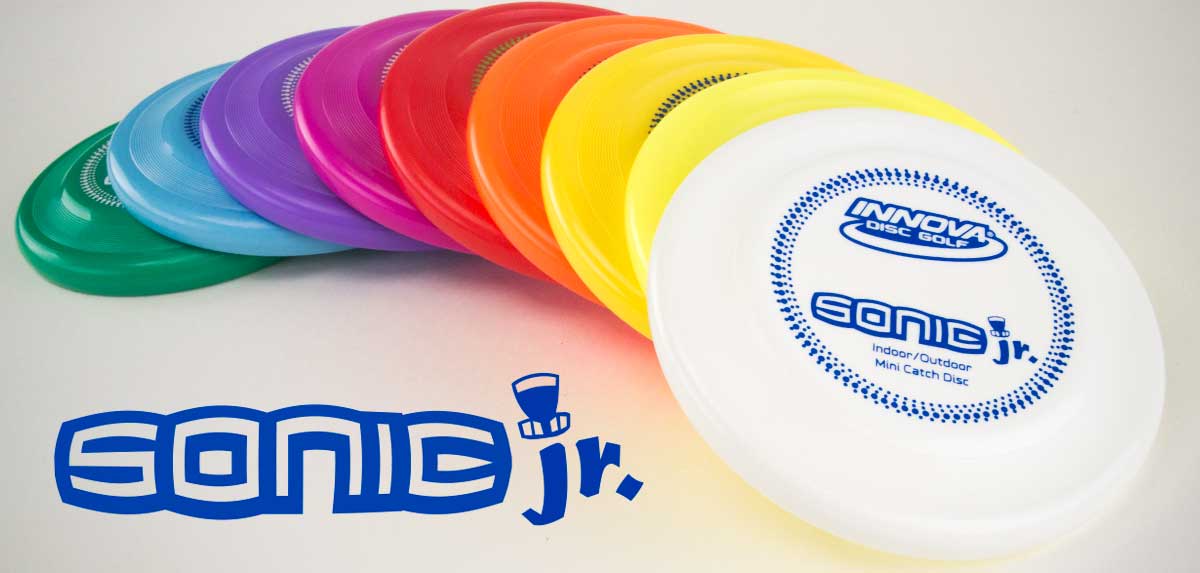 Sonic Jr. Mini Marker and All Around Fun Flyer
The big mini that is a lot of fun.
The Sonic Jr. is a slightly oversized mini with a massively oversized fun-factor.  A scaled down version of the Sonic and SuperHero, discs that produce awesome flights with little effort. It flies through the air amazingly easily, and is the ideal catch mini, or for indoor disc golf. The low weight makes it the best mini for kids. This is a real scaled down disc so it has very neutral flight characteristics. It doesn't take a lot of effort to get the Sonic Jr. flying on a nice straight line.
Weights: 26 grams
MSRP: $2.99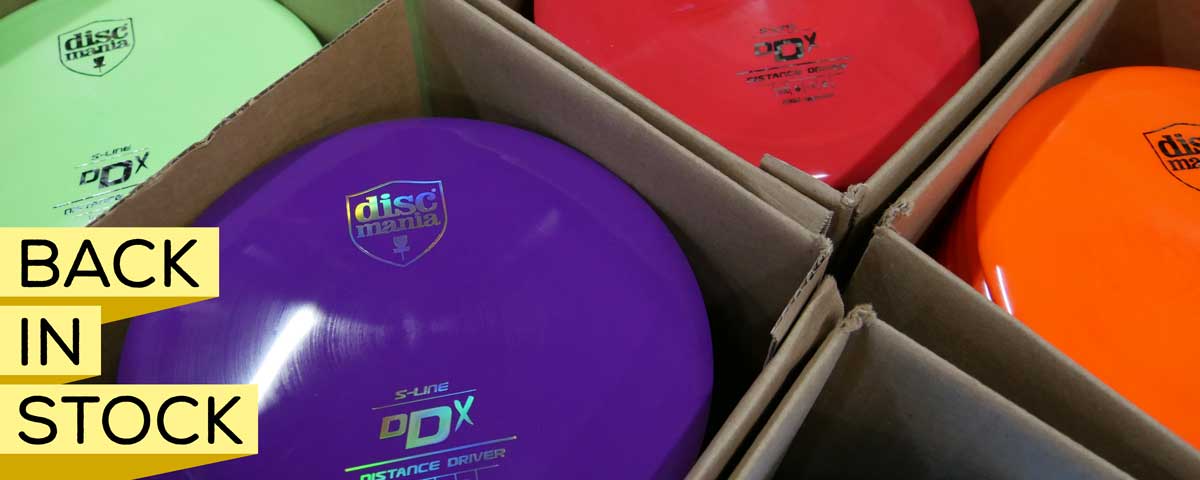 It's back! Discmania S-Line DDX
So hot we couldn't keep them in stock. The S-DDX is a great Discmania disc to add if you haven't ordered any Discmania. The DDX is similar to the Tern in flight with a little more fade once it FINALLY slows down, which, in the DDX's case, takes a while. These go far. And fast. They literally flew off the shelves!
Weights: 165-175 grams
MSRP: $17.99



Star Lapel Pin

A new little bit of bling arrived. Star Lapel Pins. These 1 inch diameter metal pins have a gun-metal finish and cloisonne applied colors to the detail areas. They look really nice on a disc golf bag, coat, or as a tie tack.  
MSRP: $3.00

Star Pro-Dri Performance Cap

This new hat is ready to rock on or off the course. With a cool dry lightweight stretchable fabric, the Pro-Dri is light and airy. Those laser cut holes in the dome allow all manner of air and moisture to escape! The U-Form bill allows you to keep it flat or bend it curved.
Colors: Black, Grey, Navy, Purple, Grey/Red, Grey/Royal
MSRP: $22.99

Innova Lifestyle Crew Socks

Feet are an oft overlooked important part of any disc golfer's body. Happy feet = better rounds. Our new Crew Socks have plenty of pile to keep your feet from feeling the effects of hours of walking, driving, and trudging up hills. They're great on or off the course and their acrylic weave offers great looks and function.
Colors: Black/White, Black/Rasta
Size: One Size Fits Most
MSRP: $13.99

New Flatbills

Some fresh new color schemes are available on our Flatbill hats. Cobalt/Charcoal, BurntOrange/Charcoal, Light Grey/Garnet
Sizes: SM/M, L/XL
MSRP: $22.99

New Air Force Hats

Our hats have all been replenished with a couple new Air Force color combos. Black/Black and Grey/Royal
Adjustable
MSRP: $17.99
Izak McDonald - 2016 Amateur World Champion

Izak McDonald battled back from an 11 stroke deficit to make the finals at Am Worlds trailing by a single stroke. He took it down to the wire, with a birdie on the final hole to claim the title of Amateur World Champion. Congrats, Izak!

Hope Brown - 2016 Junior World Champions

"Young Hope Brown" has improved since her first world Championships last year. She won her division by seven strokes playing above her rating and smiling all the way. Congrats, Hope!